Mapas y lugares
---
Mapping on the U-Simulator includes not just Airport Diagrams. We have Approach Plates, TAC Charts, Fly Charts, RNAV SIDs and STARs, International airports…you name it, we've got it!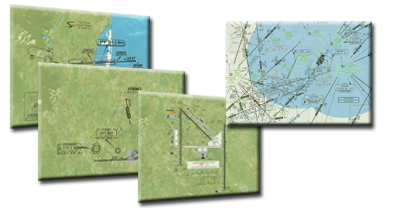 Aeronaves
---
In our U-Simulator, you fly your own aircraft, using your own call sign. You take total control and complete your flight. Check your altitude, heading and speed. Listen carefully to the instructions of the controller. You'll think you're flying, but in fact, you're improving your Aviation English skills.
Clima
---
Using our U-Simulator, we can change of weather, visibility, flight conditions . . . even the time of day. Be prepared to encounter flight situations from the mundane to the terrifying. Now, this is the way to learn!
Situaciones anormales y emergencias
---
You will confront all sorts of challenging problems on our U-Simulator. Equipment failures on board, external damage to your aircraft, problems with unruly – even dangerous - passengers, medical problems . . . you name it!

Using Uleadair's U-Simulator, let's find the best solutions to exciting aviation problems . . . and build your Aeronautical English skills in the process!